Truck Caps
Get Geared Up for Work or Play!
Increased use, better looks, better fuel economy
Trailer Hitch Center carries a full line of Fiberglass Truck Caps. These truck caps offer security, good looks and value to your truck. Available in dozens of styles and configurations with interior lights, sliding and opening windows and more... these custom made caps will fit perfectly and impress all.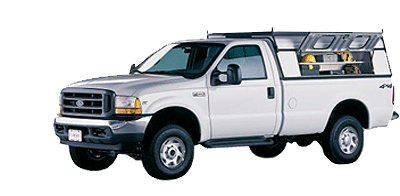 Transform your Truck into a Work Truck!
Whether it is work or play, there is a certain breed of man that wants full functionality out of his truck. Aluminum caps will give you the flexibility and durability you need to get the job done. With almost endless configurations that include things such as...
Size options
Shape options
Window and door options
Rack options
Tool and equipment storage options
Interior storage options and more
Design the cap interior of your dreams to get the job done!